Analisis Awalan Plot Profil Permukaan Dalam Kajian Fungsi Alat Repeh Tingkayu
Abstract
Kajian kesan guna semakin berkembang dan digunakan sebagai kaedah utama untuk mengenal pasti fungsi alat batu masyarakat prasejarah. Perkembangan ini telah menyebabkan wujudnya pelbagai kaedah baru sebagai medium tambahan untuk membina interpretasi dan mengenal pasti atribut kesan guna pada alat batu. Salah satu kaedah yang digunakan adalah analisis plot permukaan yang membantu mengenal pasti kesan haus pada mata tepi alat repeh. Selain itu, analisis ini akan memberi nilai plot profil rentasan pada permukaan alat repeh. Nilai plot profil ini akan membantu untuk mengenal pasti variasi tekstur permukaan yang haus pada alat repeh. Analisis plot permukaan ini dijalankan ke atas alat repeh jenis berperimping, bergerigi dan bertirus daripada tapak Tingkayu, Sabah. Maka, hasil analisis menunjukkan alat repeh daripada tapak Tingkayu adalah berfungsi untuk mengikis, meraut dan gabungan fungsi. Ini membuktikan bahawa alat repeh di Asia Tenggara mempunyai fungsi yang pelbagai.
Kata Kunci: Alat repeh, Tingkayu, kesan guna, prasejarah, fungsi
The use wear study is getting developed and has been used as a primary method to identify stone tools function of prehistoric people. This development has brought various new methods as another medium to build interpretations and identify the attributes of use wear on stone tools. One of the methods used is the analysis of the surface plot that helps to identify the effects of wear on the edge of the flake tools. In addition, this analysis will give the value of cross section profile plot on the flake tools surface. This profile plot will help to identify the variety of surface texture that is worn on the flake tools. The surface plot analysis carried out on the flake tools of retouched, serrated, and pointed type is from the Tingkayu site, Sabah. Thus, this analysis shows that flake tools from the Tingkayu site are used in scraping whittling and a combination of functions. This proves that the flake tools in Southeast Asia have diverse functions.
Keywords: Flake tools, Tingkayu, use wear, prehistoric, function
References
Andrefsky, W. 2004. Materials and contexts for a culture history of the Columbia Plateau. Dlm. William Prentiss dan Ian Kuijt (ed.), Complex Hunter-Gatherers: evolution and Organization of Prehistoric Communities on the Plateau of North America, Canadian Journal of Archaeology: 23-35.
Andrefsky, W. 2005. Lithics: Macroscopic approaches to analysis. Cambridge: Cambridge University Press.
Arthur, K. W. 2008. The Gamo hideworkers of southwestern Ethiopia and cross-cultural comparisons. Anthropozoologica 43(1): 67-98.
Bar-Yosef, O., dan Wang, Y. 2012. Paleolithic archaeology in China. Annual Review of Anthropology 41: 319-335.
Bamforth, D. B. 1986. Technological Efficiency and Tool Curation. American Antiquity 51: 38–50.
Barton, C. M. 1998. Looking Back From The World's End: Paleolithic Settlement And Mobility At Gibraltar. Dlm. Sanchidrián Torti, J. L., dan
Simón Vallejo, M. D. (ed.), Las culturas del Pleistoceno superior en Andalucía. Patronato de la Cueva de Nerja, Nerja: 13–23.
Barton, H. dan J.P. White 1993. Use of Stone and Shell Artefacts at Balof 2, New Ireland, Papua New Guinea, Asian Perspectives 32(2): 169–81.
Bellwood, P. 1988. Archeological Research in South-Eastern Sabah. Sabah Museum Monograph 2: 282.
Beyries, S. dan Rots, V. 2008. The contribution of ethno- archaeological macro- and microscopic wear traces to the understanding of archaeological hide-working processes. Dlm. Longo L, Skakun N, (ed). 'Prehistoric technology' 40 years later: functional studies and the Russian legacy. Oxford: British Archaeological Reports 1783: 21-28.
Brumm, A., dan McLaren, A. 2011. Scraper reduction and "imposed form" at the Lower Palaeolithic site of High Lodge, England. Journal Of Human Evolution 60(2): 185-204.
Debenath, A. dan Dibble, H.L. 1994. Handbook of Paleolithic Typology. Volume One: Lower and Middle Paleolithic of Europe. Philadelphia: University Museum, University of Pennsylvania,: 256 hlm.
Derndarsky, M., & Ocklind, G. 2001. Some preliminary observations on subsurface damage on experimental and archaeological quartz tools using CLSM and dye. Journal of Archaeological Science 28(11): 1149-1158.
Dibble, H. 1995. Middle Paleolithic scraper reduction: background, clarification, and review of the evidence to date. Journal of archaeological method and theory 2(4): 299-368.
Dockall, J. E. 1997. Wear traces and projectile impact: a review of the experimental and archaeological evidence. Journal of Field Archaeology 24(3):321-331.
Fullagar, R. 1992. Lithically Lapita: Functional Analysis of Flaked Stone Assem- blages from West New Britain Province, Papua New Guinea, Dlm J.C. Galipaud (ed.) Poterie Lapita et Peuplement, Noumea: ORSTOM: 135-43.
Gao, X., 2013. Paleolithic cultures in China: uniqueness and divergence. Current Anthropology 54,: 358-370.
Hazarika, M. 2012. Lithic industries with Palaeolithic elements in Northeast India. Quaternary International 269: 48-58.
Jeffrey Abdullah. 2015. Kebudayaan Paleolitik Di Lembah Mansuli Semasa Pleistosen Tengah Hingga Pleistosen Akhir (235,000 -11,000 Tahun Dahulu). Tesis Doktor Falsafah, Universiti Sains Malaysia (tidak diterbitkan).
Keeley, L. H. 1980. Experimental determination of stone tool uses: a microwear analysis. Chicago & London: University of Chicago Press.
Lerner, H., Du, X., Costopoulos, A., dan Ostoja-Starzewski, M. 2007. Lithic raw material physical properties and use-wear accrual. Journal of Archaeological Science 34(5): 711-722.
Levi-Sala, I. 1996. A Study of Microscopic Polish on flint Implements. BAR International Series, 629. Oxford: Tempus Reparatum.
Lewenstein, S. 1981. Mesoamerican Obsidian Blades: An Experimental Approach to Function. Journal of Field Archaeology 8: 175-188.
Mokhtar Saidin. 2014. Urutan Kronologi Prasejarah Sabah. Dlm. Mokhtar Saidin dan Jeffrey Abdullah (ed). Sumbangan Sabah kepada Arkeologi Asia Tenggara: Hasil penyelidikan 20 Tahun (1993-2013). Monograf Muzium Sabah Volume 12, Sabah: Jabatan Muzium Sabah.
Otte, M. 2010. Before Levallois. Quaternary International 223: 273-280.
Rots, V. 2013. Wear traces and the interpretation of stone tools. Journal of Field Archaeology 30(1): 61-73.
Shott, M. J., dan Weedman, K. J. 2007. Measuring reduction in stone tools: an ethnoarchaeological study of Gamo hidescrapers from Ethiopia. Journal of Archaeological Science 34(7): 1016-1035.
Siti Khairani Abd Jalil. 2016. Klasifikasi Dan Teknologi Alat Repeh Batuan Impak Bukit Bunuh Serta Fungsinya Melalui Eksperimen Kesan Guna. Tesis Sarjana. Universiti Sains Malaysia (tidak diterbitkan).
Stemp, W. J., & Stemp, M. 2001. UBM laser profilometry and lithic use-wear analysis: a variable length scale investigation of surface topography. Journal of Archaeological Science 28(1): 81-88.
Refbacks
There are currently no refbacks.
---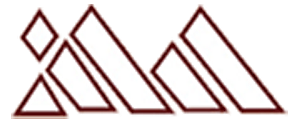 IKATAN AHLI ARKEOLOGI MALAYSIA
d/a Institut Alam dan Tamadun Melayu
Universiti Kebangsaan Malaysia
43600 UKM Bangi, Selangor Darul Ehsan, Malaysia
Tel: +60 3 8921 5280