MAKHLUK MITOLOGI DALAM ARTIFAK BUDAYA IBAN: PUA KUMBU MYTHOLOGICAL CREATURES IN IBAN CULTURAL ARTIFACTS: PUA KUMBU
Abstract
Abstrak 
Kewujudan makhluk mitologi dalam kebudayaan tradisional masyarakat peribumi adalah merupakan sumber lisan yang telah wujud dalam masyarakat sejak turun-temurun. Bagi masyarakat Iban di Sarawak, mereka percaya akan wujudnya makhluk-makhluk mitologi ini dalam budaya mereka sehingga kekuasaan dan kesakralannya telah diadaptasi dalam artifak budaya Iban iaitu Pua Kumbu sebagai lambang kemegahan, kekuasaan dan kekuatan makhluk tersebut membantu masyarakat Iban dalam kehidupan di rumah panjang. Penyelidikan ini adalah bersifat etnografi yang menggunakan kaedah kualitatif dalam perolehan datanya iaitu dengan melakukan kerja lapangan, dokumentasi dan temu bual informan melalui kolektif memori. Fokus utama penyelidikan adalah merungkai dan memahami seni yang mengadaptasi imej makhluk mitologi dalam tekstil Pua Kumbu Iban. Hasil penyelidikan mendapati bahawa, motif makhluk mitologi dalam Pua Kumbu Iban bersifat sakral dan tinggi nilai estetikanya. Oleh itu melalui implikasi penyelidikan ini diharapkan mampu untuk memahami dan mengarkibkan pola pemikiran masyarakat Iban di Sarawak terhadap kewujudan makhluk-makhluk mitologi dalam budaya mereka sebagai warisan tidak ketara. 
Kata kunci: Budaya, Iban, Makhluk Mitologi, Pua Kumbu, Sarawak
Abstract 
The existence of mythological creatures in the traditional culture of indigenous peoples is an oral source that has existed in society for generations. For the Iban community in Sarawak, they believe in the existence of these mythological creatures in their culture so that their power and sacredness have been adapted in the Iban cultural artifact of Pua Kumbu as a symbol of grandeur, power and strength of these creatures in helping them in life in longhouses. This research is ethnographic in nature that uses qualitative methods in data acquisition. The main focus of the research is to dismantle and understand the art of adapting images of mythological creatures in Pua Kumbu Iban textiles. The results of the research found that, the motifs of mythological creatures in Pua Kumbu Iban are sacred and high in aesthetic value. Therefore, through this research, it is possible to understand and archive the thought patterns of the Iban community in Sarawak on the existence of mythological creatures in their culture as an intangible heritage. 
Keywords:
Culture, Iban, Mythological Creatures, Pua Kumbu, Sarawak
References
Arwan, T. & Ahimsa, P. 2004. Jejak Masa Lalu: Sejuta Warisan Budaya. Yogyakarta: Kunci Ilmu.
Allaby, M. 2010. Animals: From Mythology to Zoology. New York: Infobase Publishing.
Beconytė, G., Eismontaitė, A., & Žemaitienė, J. 2014. Mythical creatures of Europe. Journal of Maps 10(1): 53-60.
Durin, A., Shah, Z.M., Helena, B., & Abdullah, M. G. 2011. Pengaruh Ngayau Atau Headhunting Dalam Penciptaan Motif-Motif Tekstil Pua Kumbu Masyarakat Iban di Sarawak. Jurnal Melayu 7: 303-313.
Falarti, M.M. 2013. Malay Kingship in Kedah: Religion, Trade, and Society. USA: Rowman & Littlefield.
Hashim Awang. 1985. Glosari Mini Kesusasteraan. Petaling Jaya: Fajar Bakti Sdn.Bhd.
Jabatan Muzium Sarawak. 2019.
Nissan, E. 2011. Sacred Monsters. Mysterious and Mythical Creatures of Scripture, Talmud and Midrash. Fabula 52(1): 153.
Haddon, A. C., & Start, L. E. 2011. Iban or Sea Dayak Fabrics and their Patterns: A Descriptive Catalogue of the Iban Fabrics in the Museum of Archaeology and Ethnology Cambridge. UK: Cambridge University Press.
Heppell, M. 2014. The seductive warp thread: An evolutionary history of Ibanic weaving. Borneo Research Council 45: 106-117.
Humaeni, A. 2013. Makna Kultural Mitos dalam Budaya Masyarakat Banten. Indonesia: Antropologi Indonesia.
Kedit, V. 2017. A chief's caveat, a Rajah's gift, a museum's treasure: journey of a 19th-century Iban textile called a Lebur Api from Borneo to the British Museum. Borneo Research Bulletin 48: 210-236.
Kiyai, G., & Tugang, N. 2020. Artifak Budaya Masyarakat Iban: Warisan Dan Pusaka. Jurnal Kinabalu 26(1): 59-59.
Klinsing, J., & Usop, C. 2020. The Iban's Community perceptions of Pua Sungkit Weaving at Batang Ai. KUPAS SENI: Jurnal Seni Dan Pendidikan Seni 8(2): 21-43.
Nigg, J. 2021. The Phoenix. USA: University of Chicago Press.
Pearson, M., & Sullivan, S. 2013. Looking After Heritage Places. Melbourne: Melbourne Univ. Publishing.
Priyatno, A. 2015. Memahami Seni Rupa. Jakarta: Unimed Press.
Pradoko, A.S. 2015. Semiotika Guna Penelitian Objek Kebudayaan Material Seni. Imaji: Jurnal Seni dan Pendidikan Seni 13(2): 1-20.
Tugang, N. 2014. Pua: Identiti dan Budaya Masyarakat Iban. Kota Samarahan: Penerbit Universiti Malaysia Sarawak.
Yang, L., An, D., & Turner, J.A. 2005. Handbook of Chinese mythology. California: Abc-clio.
Yoswara, H., Santosa, I., & Haswanto, N. 2011. Simbol dan makna bentuk naga (Studi kasus: Vihara Satya Budhi Bandung). Jurnal Desain FSRD ITB, Bandung, 2.
Zakaria, N., Mahiyaddin, R., & Baharudin, S.N.A. 2013. Cerita mitos dalam dua dunia. Jurnal Peradaban Melayu 8(1): 1-12.
Refbacks
There are currently no refbacks.
---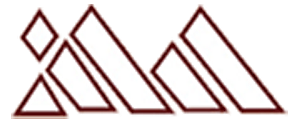 IKATAN AHLI ARKEOLOGI MALAYSIA
d/a Institut Alam dan Tamadun Melayu
Universiti Kebangsaan Malaysia
43600 UKM Bangi, Selangor Darul Ehsan, Malaysia
Tel: +60 3 8921 5280