JABATAN MUZIUM SARAWAK: PERKEMBANGAN SEBELUM DAN SELEPAS MERDEKA (SARAWAK MUSEUM: THE DEVELOPMENT BEFORE AND AFTER INDEPENDENCE)
Abstract
Muzium adalah refleksi peradaban sesebuah negara dari aspek sejarah, warisan, budaya, adat, ekonomi, politik dan juga sosial. Fungsi muzium adalah menyimpan dan memelihara objek-objek budaya yang dirasakan mempunyai signifikan dan nilai dalam pembentukan identiti sesebuah negara. Muzium Sarawak yang telah berdiri selama satu abad menjadi saksi mata bisu kepada pelbagai perubahan budaya, sejarah, politik serta sosial masyarakat di negeri ini. Oleh itu, kertas kerja ini memfokuskan kepada perkembangan Muzium Sarawak bermula sejak zaman pemerintahaan Brooke sehinggalah kepada Malaysia moden kini. Metodologi kertas kerja ini adalah menggunakan kaedah kualitatif iaitu menemubual beberapa orang kurator di Jabatan Muzium Sarawak serta menggunakan data skunder melalui penelitian buku dan jurnal bagi memantapkan lagi penyelidikan ini. Akhir dapatan kertas kerja ini akan melihat kepada perbezaan dan pembaharuan fasa pembangunan Jabatan Muzium Sarawak berdasarkan kepada perkembangan zaman, peranan kuratornya serta sumbangannya kepada Negeri Sarawak.
Kata Kunci: Budaya, Muzium, Sarawak, Warisan
Museum is a reflection of the civilization from a country in the aspects of heritage, culture, tradition, economy, politic and social. Museum functions as to store and conserve cultural objects that have significance and value in term of forming the identity of a country. The Sarawak museum has been standing for a century and act as a silent witness to the various changes in culture, history, politic, including social within the state. Therefore, this paperwork emphasized on the histories of Sarawak museum since the Brooke's administration until the modern Malaysia. The methodology of this paper applied the qualitative approach by interviewing multiple curators at the Sarawak museum department and reference through secondary data obtained by books and journals as to support the research. The research findings focus on the difference and renewal in the development phase of the Sarawak museum department throughout the year. The roles of the curator and the contribution to the Sarawak state.
Keywords: Culture, Museum, Sarawak, Heritage
References
Bee, B. B. 1994. Eksplorasi dan Penyelidikan Awal ke atas Gua-Gua Prasejarah di Sarawak. Jurnal Arkeologi Malaysia 7: 85-101
Dood, C. K. 2016. A Force to be Reckoned with in Borneo: Tom Harrisson and his Herpetological Legacy. His Herpetological Legacy. Biblitheca Herpetologica 12(1-2): 6-17.
Goode, G. B. 1889. The Museum of the Future. Washington , DC: National Museum Annual Report.
Harrisson, T. 1954. Sarawak Museum Journal VI(4) (New Series): 190-192.
Harrisson, T. 1957. The Great Cave of Niah: A preliminary report on Borneon prehistory. Man 57: 161-166.
Harrisson, T. 1959. New Archaelogical and Ethnological result from Niah Caves, Sarawak. Sarawak Museum Journal 59(1): 1-8.
Harrisson, T. 1967. A classification of stones-age burials from Niah great caves, Sarawak. Sarawak Museum Journal 15: 126-200.
Harrisson, T. 1971. Prehistoric double-spouted vessels excavated from Niah Caves. Journal of the Malaysian Branch of the Royal Asiatic Society 4(1): 35-78.
Harrisson, T. 1975. Early dates for "Seated" burial and burial matting at Niah Caves, Sarawak (Borneo). Sarawak Museum Journal 9: 161-165.
ICOM (International Council of Museum). 1990. ICOM Statutes: Code of Professional Ethics: 3.
K, Moreau. 2017. Ur, Iraq Expedition Records. Pennsylvania, United States of America: Penn Museum Archives.
Laporan Tahunan Jabatan Muzium Sarawak, 1995.
Manson, P. 1998. Infelicities: Respresentations of the Exotic. Baltimore: The Johns Hopkins,University Press.
Nik Hassan Shuhaimi Nik Abdul Rahman. 1985. Artifak Kebudayaan Melayu: Sumbangan Arkeologi dan Arkeologis. Jurnal Perspektif 2(1): 140-150.
Piper, P., Rabett, R., & Baker, G. 2013. A Zoologist with a Taste for the Past: The Earl of Cranbrook"s Contribution to Zooarchaeological Research in Southeast Asia. The Raffles Bulletin of Zoology 29: 121-132.
Pybus, C. 1996. White Rajah: a Dynasty Intrigue. Queensland: McPherson's Printing Group.
Roaf, M. 1990. Culture Atlas of Mesopotamia and the Ancient Near East. New York: Oxford Ltd.
Smith, L. L. 2012. Early Holocene Burial Practice at Niah Cave, Sarawak. Journal of Indo-Pacific Archaeology 32: 54-69.
Starn, R. 2005. A Historian's Brief Guide to New Museum. America Historical Review Journal : 73-74.
Stephen Chia & Ipoi Datan. 2003. Preliminary Report on Archaeological survey and Excavations at Bukit Sarang Caves, Ulu Kakus, Sarawak. Sarawak Museum Journal LVIII(79): 121-140.
Woolley, C. L. 1923. The Excavations at Ur. Antiquaries Journal 3(4): 311-333.
Refbacks
There are currently no refbacks.
---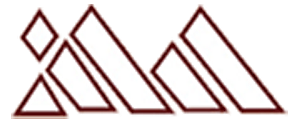 IKATAN AHLI ARKEOLOGI MALAYSIA
d/a Institut Alam dan Tamadun Melayu
Universiti Kebangsaan Malaysia
43600 UKM Bangi, Selangor Darul Ehsan, Malaysia
Tel: +60 3 8921 5280