ANALISIS SIMETRI REKAAN CORAK KELARAI ANYAMAN TIKAR DI ALAM MELAYU AN ANALYSIS OF SYMMETRY FOR KELARAI WOVEN MAT PATTERN IN THE MALAY WORLD
Abstract
Abstrak
Kertas ini mengetengahkan analisis simetri dalam rekaan corak kelarai pada anyaman tikar di alam Melayu. Kelarai merypakan satu daripada motif hiasan tempatan yang menggunakan konsep geomteri. Rekaan ini sangat unik dari segi penggunaan warna dan susunan. Kelarai digunakan sebagai hiasan anyaman bakul, anyaman tikar, anyaman tudung saji dan dinding rumah tradisional. Objek anyaman yang asas dianggap sebagai kosong tanpa kelarai. Rekaan corak kelarai pada anyaman tikar memerlukan kreativiti dan kemahiran  matematik penganyam bagi memastikan rekaan yang konsisten. Oleh itu analisis simetri digunakan sebagai kaedah bagi melihat peranan simetri dalam membentuk rekaan corak kelarai. Terdapat sepuluh rekaan kelari yang dipilih dan digunakan dalam analisis ini. Corak kelarai dibahagikan kepada empat kumpulan simetri iaitu, 45°, 90°, 180° dan 360°.
Kata Kunci: Analisis simetri, kelarai, anyaman tikar, alam Melayu.
Abstract
This paper contains an analysis of symmetry for kelarai woven mat created in the Malay world. Kelarai is a type of local decorative motifs which applied geometric concept. These designs are very distinctive in term of colour application and arrangement. Kelarai are used as decorative motifs for woven basketry, woven mat, woven food cover and woven wall for traditional houses. The basic woven objects are considered plain without kelarai. Kelarai design in a woven mat requires creativity and mathematical skills of the wover to ensure the consistency in design. Therefore an analysis of symmetry is used as a method to discover the role of symmetry in the formation of kelarai design. There are ten selected kelarai patterns used in this analysis. The analysis divides the kelarai patterns into which are based on the symmetry line, 45°, 90°, 180° and 360°.
Keywords: Analysis of symmetry design, kelarai, woven mat, Malay world.
References
Horne, Claire.E. 2000. Geometric Symmetry in Patterns and Tilings. USA: Woodhead Publishing Ltd.
Kraf tangan Malaysia. 1983. Serian Kelarai. Kuala Lumpur: Perbadanan Kemajuan Kraftangan Malaysia.
Mohd Rohaizat Abdul Wahab, Zuliskandar Ramli, Ros Mahwati Ahmad Zakaria & Mohammad Anis Abdul Samad. 2016. Analysis Decorating Design on Perahu Buatan Barat, the Malay Traditional Boat by using Frieze Pattern. In AIP Conference Proceedings. Volume 1795. Issue 1. DOI: 10.1063/1.4972173
Reinhardt, Priscilla A. Welters. Linda. 1999. Symmetry analysis of embroideries on Greek women's chemises. Clothing and Textiles Research Journal 17(4): 176-190.
Siti Zainon Ismail. 1986. Rekabentuk Kraftangan Melayu Tradisi. Kuala Lumpur: Dewan Bahasa dan Pustaka.
Thalal. A. Y. Aboufadil.M.A. Elidrissi. A. Jali. K. Ait Rai. 2017. Symmetry in art and architecture of the Western Islamic World. Crystallography Reviews 24(6): 1-29.
Washburn, D. K., & Crowe, D. W. 1988. Symmetries of culture: Theory and practice of plane pattern analysis. Seattle, WA: University of Washington Press.
Washburn, Dorothy. K.. 1988. Analysis of Pattern Structure by Geometric Symmetries. dlm. Textiles as Primary Sources: Proceedings of the First Symposium of the Textile Society of America, USA: Minneapolis Institute of Art. 16-18 September.
Weyl, H. 1952. Symmetry. Princeton, NJ: Princeton University Press.
Youssef Aboufadil. Andul Malek Thalal. 2013. Symmetry groups of Moroccan geometric woodwork patterns. Journal of Applied Crystallography 46: 1834-1841.
Refbacks
There are currently no refbacks.
---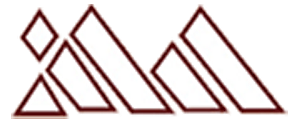 IKATAN AHLI ARKEOLOGI MALAYSIA
d/a Institut Alam dan Tamadun Melayu
Universiti Kebangsaan Malaysia
43600 UKM Bangi, Selangor Darul Ehsan, Malaysia
Tel: +60 3 8921 5280