Alat kapak genggam Asia Tenggara: Isu dan perdebatan
Abstract
Kapak genggam merupakan salah satu alat yang dikaitkan dengan kebudayaan Acheulean. Kebudayaan ini dikatakan berkembang daripada kebudayaan litik yang dikenali sebagai kebudayaan Oldowan yang dicirikan oleh alat tetak-menetak (chopper-chopping tools). Walau bagaimanapun, kebanyakan pengkaji lalu berpendapat bahawa kebudayaan Acheulean ini dikatakan hanya wujud di sesetengah kawasan sahaja iaitu di Afrika, Eropah, Barat Daya Asia dan sebahagian kawasan Asia. Manakala, di bahagian Asia Tenggara, dan Asia Timur pula didakwa mempunyai perkembangan teknologi litik yang dikatakan berbeza berbanding dengan kawasan-kawasan lain. Ia dikatakan berbeza disebabkan kawasan ini mempunyai perkembangan teknologi yang terencat iaitu tidak menghasilkan alat kapak genggam, dan hanya dicirikan oleh alat penetak dan repehan sahaja (sebelum ini dikenali sebagai alat tetak-menetak). Oleh hal sedemikian penemuan kapak genggam di Asia Tenggara sejak 1938 lagi telah menjadi isu dan perdebatan penting samada alat kapak genggam yang ditemui di rantau ini adalah sama atau tidak dengan kapak genggam di kawasan-kawasan lain dunia. 
Kata kunci: kapak genggam, kebudayaan Acheulean, kebudayaan Oldowan, Asia Tenggara
Handaxe is one of the tools that is associated with Acheulean culture. This culture evolved from a political culture known as the Oldowan culture which is characterized by a chopper-chopping tools. However, most researchers thought that the Acheulean culture exist only in certain areas, such as in Africa, Europe, Southwest Asia and some parts in Asia. Meanwhile, in Southeast Asia as well as East Asia had been claimed to have a different development of technology compared with other regions. The area has a retarded development of technology because the area do not produce any handaxes but this area is only characterized by the findings of chopper and flake tools (previously known as chopper-chopping tools. The discovery of the handaxe in Southeast Asia since 1938 has become an important issue and debate, whether the handaxe found in this region are similar to the other area in this world or not. 
Keyword: handaxe, Acheulean culture, Oldowan culture, Southeast Asia
References
Bae, K. D. 1989. The development of the Hantan River Basin, Korea and the age of the sediment on the top of the Chongok Basalt. Korean Journal Quaternary 3: 87-101.
Bartstra, G. J. 1976. Contributions to the study of the palaeolithic Patjitan culture Java, Indonesia, 6. Leiden: Brill Archive
Bordes. F. 1961. Mousterian cultures in France. Science, 134: 308-310.
Boriskovsky, P.I. 1966. Vietnam in Primeval Times. Reproduced in English in Soviet Anthropology and Archaeology, 7(2):14-32, 7(3):3-19, 10(1):70-88.
Brumm, A. dan Moore, M. W. 2012. Biface distributions and the Movius Line: A Southeast Asian perspective. Australian Archaeology 74: 32-46
De Terra, H. 1940. Geologic dating of human evolution in Asia. The Scientific Monthly 51: 112-124.
Dennell, R. 2008. The palaeolithic settlement of Asia. Cambridge: Cambridge University Press.
Dizon, E. Z. 1996. Inspection of the Reported Possible Old Stone Age site in Barangay Rio Chico, General Tinio, Nueva Ecija. Unpublished Manuscript, National Museum, Manila.
Forestier, H. 2007. Ribuan Gunung, Ribuan Alat Batu: Prasejarah Song Keplek, Gunung Sewu, Jawa Timur, 7. Kepustakaan Populer Gramedia.
Gamble, C., Marshall. G. 2002. The shape of Handaxes, the Structure of the Acheulian World. Dlm. Miliken, S. dan Cook, J. eds. A Very Remote Period Indeed: Papers on the Palaeolithic Presented to Derek Roe. Oxford: Oxbow Book, 19-27
Heekeren, H. R. Van. 1955. New investigations on the Lower Palaeolithic Patjitan culture in Java. Dinas purbakala (Archaeological service of the Republic of Indonesia).
Heekeren, H.R.van. 1972. The Stone Age of Indonesia. The Hague: Nijhoff.
Keates, S. G., & Bartstra, G. J. 2001. Observations on Cabengian and Pacitanian artefacts from island Southeast Asia. Quartiir 51(52): 9-32.
Keates, S.G. 2002. The Movius Line: Fact or Fiction. Bulletin of the Indo-Pacific Prehistory Association (Melaka Papers) 6(22): 17-24.
Koenigswald, G. V. 1936. Early Palaeolithic stone implements from Java. Bulletin of the Raffles Museum Singapore 1: 52-60.
Lycett, S. J., & Gowlett, J. A. 2008. On questions surrounding the Acheulean 'tradition'. World Archaeology, 40(3): 295-315.
Lycett, S. J., & Norton, C. J. 2010. A demographic model for Palaeolithic technological evolution: the case of East Asia and the Movius Line. Quaternary International 211(1): 55-65.
Lycett, S. J., Bae, C. J. 2010. The Movius Line Controversy: the State of the Debate. World Archaeology 42(4): 521-544.
Mishra, S., Gaillard, C., Hertler, C., Moigne, A. M. dan Simanjuntak, T. 2010. India and Java: Contrasting records, intimate Connections. Quarternary International 223: 265-270.
Mokhtar Saidin. 2004. Bukit Bunuh, Lenggong, Perak, Malaysia: A New Evidence of Late Pleistocene'. Culture in Malaysia, This Paper Presented at 10th European Association of Southeast Asia Archaeologist Seminar, London, 14-17 September 2004
Mokhtar Saidin. 2006. Bukit Bunuh, Lenggong, Perak: Sumbangannya Kepada Arkeologi dan Geologi Negara. Jurnal Arkeologi Malaysia 19: 1-14.
Movius, H. L. 1943. The stone age of Burma. In: H. De Terra and H. L. Movius (eds.), Reseach on Early Man in Burma Transactions of the American Philosophical Society 32, 3, 341-393.
Movius, H.L. 1948. The Lower Palaeolithic cultures of southern and eastern Asia. Transactions of the American Philosophical Society 38(4), 329-420.
Movius, H.L. 1949: The Lower Palaeolithic cultures of Southern and eastern Asia. Transactions of the American Philosophical Society 38, 329-420.
Neri, L. M. 2006. A Possible Paleolithic Site in Northern Mindanao. Journal of the University of the Philippines Archaeological Studies Program 10: 25–37.
Norton, C. J., & Bae, K. 2009. Erratum to "The Movius Line sensu lato further assessed and defined" Journal of human evolution 57(3): 331-334.
Norton, C. J., Bae, K., Harris, J. W., & Lee, H. 2006. Middle Pleistocene handaxes from the Korean peninsula. Journal of Human Evolution 51(5): 527-536.
Olsen, J.W. and R.L. Ciochon. 1990. A review of evidence for postulated Middle Pleistocene occupations in Viet Nam. Journal of Human Evolution 19:761-788.
Pawlik, A.F. 2001. Is there an Early Paleolithic in the Philippines? New Approaches for Lithic Analysis at the Archaeological Studies Program of the University of the Philippines. In Jones, M., Sheppard, P. (eds), Australasian Connections and New Directions: Proceedings of the 7th Australasian Archaeometry Conference. Research in Anthropology and Linguistics. University of Auckland, 5: 255-270
Petraglia, M. D., dan Shipton, C. 2008. Large cutting tool variation west and east of the Movius Line. Journal of Human Evolution 55(6): 962-966.
Petraglia, M. D., dan Shipton, C. 2009. Erratum to "Large Cutting Tool Variation West and East of the Movius Line. Journal of Human Evolution 55(6): 962-966.
Poesponegoro, M. D., Notosusanto, N., & Leirissa, R. Z. 2008. Sejarah Nasional Indonesia: Zaman kuno (Vol. 2). Indonesia: PT Balai Pustaka.
Pope, G.G. and Keates, S.G. 1994. The Evolution of Human Cognition and Cultural Capacity: A view from the Far East. In Corruccini, R.S. and Ciochon, R.L. eds, Integrative Paths to the Past: Palaeoanthropological Advances in Honor of F. Clark Howell, 531-568. New Jersey: Paramount Communications.
Schick, K. 1994. The Movius Line Reconsidered: Perspectives on the Earlier Palaeolithic of Eastern Asia. In Corruccini, R.S. and Ciochon, R.L. (eds). Integrative Paths to the Past: Palaeoanthropological Advances in Honor of F. Clark Howell. 569–596. Prentice Hall: Englewood Cliffs.
Simanjuntak, H.T. & Forestier, H. 2009. Once upon a time in South Sumatra:The "Acheulean" stone tools of the Organ River?. Proceedings of the International Seminar on Sharing our Archaeological Heritage, Penang: 233-241.
Simanjuntak, T., Semah, F. dan Gaillard, C. 2010. The Paleolithic in Indonesia: Nature and Chronology. Quanternary International 223: 418-421.
Wang, S. 2005. Perspectives on hominid behaviour and settlement patterns: a story of the Lower Palaeolithic sites in the Luonan Basin, China. Oxford: Archaeopress.
Yi,S.B. & Clark, G.A. 1983. Observations on the lower paleolithic of Northeast Asia. Current Anthropology 24: 181-202.
Zeitoun, V., H., Forestier, P. Auetrakulvit., C. Khaokhiew., M. Rasse,, G. Davtian., C. Winayalai., C. Tiamtinkrit. 2012. Discovery of a Prehistoric Site at Sao Din (Nanoi, Nan Province, Northern Thailand): Stone Tools and New Geological Insights. Comptes Rendus Palevol 11(8): 575–580.
Refbacks
There are currently no refbacks.
---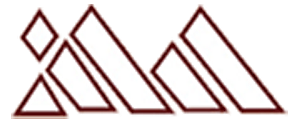 IKATAN AHLI ARKEOLOGI MALAYSIA
d/a Institut Alam dan Tamadun Melayu
Universiti Kebangsaan Malaysia
43600 UKM Bangi, Selangor Darul Ehsan, Malaysia
Tel: +60 3 8921 5280